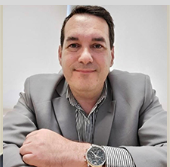 ---
Available Globally
Contact:
WeatherNet Ltd
Suite 2, 65 Seamoor Road, Westbourne, Bournemouth, Dorset, BH4 9AE
UK
---
Services:
With 25 years' experience, WeatherNet provides legal weather services, historical weather data, forensic meteorologists, and expert witness interpretation to the legal profession and all those involved in criminal or civil litigation.

WeatherNet can assist in all matters of Forensic Meteorology. WeatherNet help lawyers, solicitors, the police force, barristers, insurance companies, the public and the civil engineering and construction community with a cost-effective and accurate analysis of historic weather data where the weather may have affected the outcome of the case.

WeatherNet can help legal related weather cases for the UK and worldwide.

This historic weather information is given in an easily understood Legal (CPR) Weather Report or as a Certified Witness Statement. All Legal (CPR) Weather Reports and Certified Witness Statements benefit from showing past weather data that is utilised, an interpretation, conclusion and a statement of compliance and truth. This information complies with civil and criminal court requirements (CPR Part 33 and/or 35) and the Jackson reforms that our clients can trust and rely on.

Legal (Non-CPR) Weather Reports are also available for reference or as a guide only. These legal weather reports can not be disclosed as evidence in a court of law as the report would not be fully researched and would only show a snapshot of raw daily or hourly data in the surrounding area of the incident. No interpretation, conclusion, statement of truth etc. would be enclosed within this report.

WeatherNet has access to historical weather data from a wide range of different meteorological sources, including our own exclusive network of urban based meteorological stations.

Testimonies or names of referees if required and an expert forensic meteorologist for court appearances are available.

Number of meteorological reports written in the last 4 years: 350

Average number of new instructions a year: 100

Number of court appearances in the last 5 years: 2 (April 2018, and April 2019)

Geographical area of work: UK and Worldwide

A sample of a Legal (CPR) Weather Report, Legal (Non-CPR) Weather Report, Dr Richard Wild's current CV and a Legal Weather Services Flyer are available upon request

In the last 25 years, WeatherNet has provided weather-related reports for the following legal cases:

* Road Traffic Accidents (RTAs)
* Personal Injury Claims (Falling, Tripping and Slipping Accidents)
* Flooding and Drainage Claims
* Domestic and Commercial Insurance Claims
* Liability
* Travel and Transit
* Contract Disputes
* Industrial and Agricultural Incidents
* Criminal Offences, including GBH, Rape, Murder and Burglary
* Civil Engineering and Construction Extension and Disputes
* Pollution and Contamination
* Spoilage
* Lighting, Visibility and Sunrise/Sunset Times
* Aviation and Marine Incidents
* Cargo Damage and Contamination
* Sports and Leisure Injuries
+ More
---
Qualifications:
Legal Related Memberships and Training (Dr Richard Wild/WeatherNet Ltd):

Vetted by the Law Society of Scotland since November 2016 to present

Trained in the 'Jackson Reforms' by Bond Solon in May 2013

Vetted by the Expert Witness Directory of Scotland between October 2010 and October 2016 before it ceased

Vetted by the Expert Witness Directory of Ireland between October 2010 and November 2016 before it ceased

Included on the National Policing Improvement Agency (NPIA) Expert Advisers Database since September 2010 to present. This transferred into the Serious Organised Crime Agency (SOCA) in April 2012 which then transferred again to the National Crime Agency (NCA) in October 2013 (www.nationalcrimeagency.gov.uk)

Professional Member of the Chartered Society of Forensic Sciences (MCSFS) since June 2009 to present

Trained in the 'aspects of report writing' by Bond Solon in July 2008. Therefore, all legal weather reports written for future legal cases will comply with this training from this date.

Vetted by the Round Table Group Expert Witness Services since October 2007 to present

Member of the Academy of Experts (MAE) since June 2007 to present

Member of APIL (Association of Personal Injury Lawyers) since April 2007 to present

Member of the UK Register of Expert Witnesses since February 2007 to present

Vetted by the Expert Witness Directory between January 2005 and October 2017 before it ceased

Other Memberships (Dr Richard Wild):

Fellow of the Royal Geographical Society (FRGS) since January 2005 to present

Member of the Association of British Climatologists between January 1995 and December 2009 before it ceased

Associate of the Royal Geographical Society between the years 1994 - 1995

Member of the Tornado and Storm Research Organisation between the years
1993 – 1998

Member of the National Geographic Society since January 1993 to present

Fellow of the Royal Meteorological Society (FRMetS) since October 1990 to present
+ More
---
Experience:
Qualifications include a CertHE in Environmental Science with Geographical Science (obtained June 1992), BSc (Hons) in Geography (2:1) (obtained June 1994), while in July 1997, obtained a City and Guilds certificate in Teaching (stage 1) in further and adult education. In July 2005, obtained a PhD investigating the spatial and temporal analysis of heavy snowfalls across Great Britain between the years 1861-1999.

Produced forty research articles and four books about snow/snowfalls/blizzards/weather in general in several academic publications since 1995 to present.

Staff member of TORRO (Tornado and Storm Research Organisation (based at Oxford Brookes University)). Role within TORRO is Research Leader and Founder of Heavy Snowfalls which is a part of the Thunderstorm and Severe Weather Division. Have held this post since July 1998.

Made numerous talks at Universities, had local chats/written quotes for local/national radio, TV, and newspapers. I have been credited and/or acknowledged to have helped on over 270 films and various TV including Spectre, Harry Potter and the Deathly Hallows: Part 1/2, Alice Through The Looking Glass, Christopher Robin, Mary Poppins Returns, The Gentleman, No Time to Die and 1917.

+ More
---
Categories:
Accidents , Accidents Bus and Trucking , Accidents Motor Vehicle , Applied Meteorology , Boating Accidents , Canoe Accidents/White Water Rafting , Construction Accidents , Construction Delays , Construction Disputes , Construction Claims , Death Investigations , Engineer Construction , Engineering/Environmental , Environmental Forensics , Flood Studies , Forensic Meteorology , Insurance , Insurance Claims Expert , Insurance Claims , Lightning Strikes , Marine Accidents , Meteorology , Motor Vehicle Accidents , Railroad Accidents , Sight Lines & Visibility , Ski Accidents/Racing Accidents , Slips Trips and Falls , Snow/Ice and Floods - Property Lost , Snowboarding Accidents , Snowcat Accidents , Snowmobile Accidents , Storm Analysis , Trips/Falls , Trucking accidents and investigation , Visibility Studies , Water Accident Investigation , Weather and Climate , Wind Studies , Windsurfing Accidents , Yacht/Ship Accidents , Accident Investigation , Aircraft Accidents , Building Disputes , Climate , Construction , Construction Contract Disputes , Daylight/Sunlight , Engineering Civil , Environment , Lightning , Marine , Personal Injury At Places of Public Assembly , Personal Injury & Fatal Accident , Road Accidents , Vehicle Accidents , Weather Consultancy , Wind Studies/ Wind and Doors , Truck Accidents , Bus Accidents , Flooding , Weather Impact , Landslides , Tornadoes , Severe Weather , Severe Thunderstorms , Insurance - Large Loss Claims , Insurance - Liability Claims , Insurance - Construction Claims , Insurance - Environmental , Cold Weather , Crime Scene Investigation , Death By Driving
---


Legal Flyer


Report Sample (Non-CPR)


Report Sample (CPR)


CV