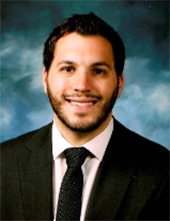 ---
Available Globally
Contact:
9071 E Mississippi Ave, Unit 6C
Denver, CO, 80247
USA
---
Services:
Dr. Serota is triple board certified in dermatology, allergy/asthma/immunology and pediatrics following his graduation from medical school at the age of 23. He is considered a national expert on dermatologic and allergic/asthma topics. He lectures nationally and has published numerous articles in his areas of expertise.

He has served as an expert witness on cases ranging from skin reactions, asthma, allergies (food, air, skin), occupational issues/exposures, skin cancers, vaccine related injuries, allergy immunotherapy, Stevens Johnson Syndrome (SJS)/Toxic Epidermal Necrolysis (TEN), abuse related injuries, pseudofolliculitis barbae and many other dermatology and allergy related cases.
+ More
---
Qualifications:
Medical School: University of Missouri–Kansas City, MO Pediatrics Residency: Cohen's Children's Hospital– New Hyde Park, NY Allergy/Immunology Fellowship: Children 's Mercy Hospital– Kansas City, MO Dermatology Residency: University of Colorado– Denver, Denver, CO.
---
Experience:
PROFESSIONAL ASSOCIATIONS: American Academy of Dermatology American College of Allergy and Immunology American Academy of Allergy Asthma and Immunology

Private practice Dermatology and Allergy/Asthma/Immunology Supervising
Dermatologist at VA Hospital system in Denver, CO National speaker on
Dermatology and Allergy related topics Author of numerous textbook
chapters, peer reviewed journal articles and online references Board
certified Dermatology Board certified Allergy/Asthma/Immunology Board Certified Pediatrics

STATE LICENSES AL, AZ, CA, CO, FL, HI, IA, ID, IL, KS, LA, MD, MO, MS, MT, NC, NE, NH, NY, NV, SC, SD, TN, TX, UT, WA, WI, WV, WYSTATE
+ More
---
Categories:
Allergy , Asthma , Cancer , Cancer - Skin , Pediatrics , Pulmonary Medicine , Respiratory Care , Dermatology , Pediatrics , Pulmony Care Medicine , Melanomas , Laser Injury , Abuse/Trauma
---
Gallery is empty