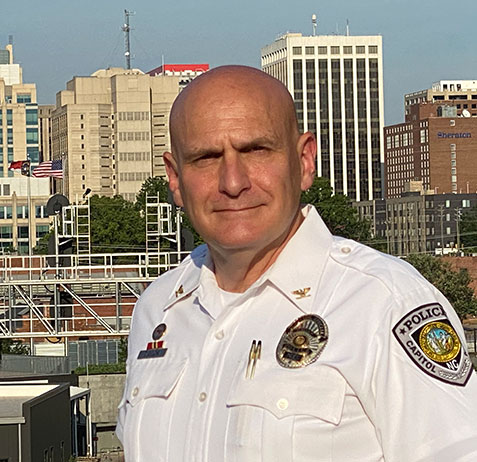 ---
Available Globally
Contact:
9650 Strickland Rd. Suite 103-162
Raleigh, NC, 27615
USA
---
Services:
Areas of expertise include: training; use of force & firearms instruction; canine utilization; recruiting, selection and assignment; employee supervision, evaluation and retention; curriculum development; policies and procedures design and implementation; anti-terrorism, operation security, force protection, physical security, budgeting; public relations; emergency management.
+ More
---
Qualifications:
Active Chief of Police with over 40 years of experience in a wide-range of federal, state, local and private criminal justice leadership positions.
---
Experience:
Active Chief of Police with over 40 years of experience
---
Categories:
Firearms , Law Enforcement , Police Accident Reconstruction , Police Investigative Procedures , Police Management/Supervision , Police Practice/Procedure , Police Policy , Use of Force , Police Dog Handler , Police Complaints , Police Use Of Force , Police Misconduct , Police - 1983 Civil Rights , Police - High Speed Pursuits , Police - Use Of Deadly Force , Police Training , Firearms Instructor , Police Standards & Practices , Law Enforcement Malpractice
---


CV


Fee & Expense Policy