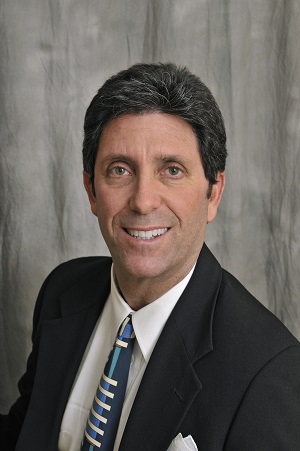 ---
Available Globally
Contact:
333 Las Olas Way Suite 1605
Fort Lauderdale, FL, 33301
USA
---
Services:
Crime Prevention Through Environmental Design (CPTED)/Security Design and Analysis
Americans with Disability Act Accessibility Audits, Compliance
Architectural Programming and Analysis of Design of Criminal Justice facilities
Expert Witness Testimony in Security Negligence Premises Liability cases
Expert Testimony on slips, trips, falls, architectural defects, building code compliance
Risk Threat Vulnerability Audits, Counter Terrorism Security Master Plans
Training in Crime Prevention, security design, accessibility, jail and prison violence/suicide
Expert testimony on premises security negligence cases, in apartment buildings, gated communities, hotels, hospitals, shopping plazas, casinos, nightclubs, entertainment districts, jails, prisons, courthouses, police stations.

+ More
---
Qualifications:
CERTIFIED PROTECTION PROFESSIONAL (CPP) from ASIS, #5061
REGISTERED ARCHITECT, State of Florida, #15954; State of Louisiana #5287
NCARB REGISTERED, National Council Architectural Registration Board #31121
REGISTERED EMERGENCY MEDICAL TECHNICIAN, Florida, #0299
REGISTERED REAL ESTATE BROKER, State of Florida, #15984
CERTIFIED in Sandia Labs Risk Assessment Methodology RAM- W (Dams),T (Power) 2002
CERTIFIED in Critical Infrastructure and Asset Protection ACAM and PCII, April 2010
CERTIFIED Anti-Terrorism Specialist, Anti-Terrorism Accreditation Board. #100342
CERTIFIED Master Anti-Terrorism Specialist, Anti-Terrorism Accreditation Board. 2010
CERTIFIED in Quality Matters On Line ELearning Certification for FAU Course on CPTED 2013

Education: Doctorate of Criminology, Florida State University, 1982;
Masters of Architecture, University of Illinois, 1976;
Bachelor of Criminal Justice, University of South Florida, 1976;
Bachelor of Architecture, University of Florida,1974.

Organizations:
AMERICAN INSTITUTE OF ARCHITECTS, Architecture for Justice Committee member;
AMERICAN CORRECTIONAL ASSOCIATION, Design and Technology Committee member;
AMERICAN SOCIETY OF INDUSTRIAL SECURITY, Past Chairman of the Security Architecture and Engineering Council;
AMERICAN SOCIETY OF SAFETY ENGINEERS;
ENVIRONMENTAL DESIGN RESEARCH ASSOCIATION Appointed on Editorial Review Board for Environment and Behavior Magazine;
NATIONAL SAFETY COUNCIL, Falls Prevention Committee,
NATIONAL FIRE PROTECTION ASSOCIATION Premises Security Committee;
AMERICAN SOCIETY OF TESTING MATERIALS Technical committees F33 on Corrections and Detention Facilities, ASTM E54 Homeland Security Committee, F13 Pedestrian/Walkway Safety and Footwear, F12 Committee on Security Systems and Equipment;
HUMAN FACTORS & ERGONOMICS SOCIETY;
National Institute of Justice Advisory Board on AMERICANS WITH DISABILITIES ACT and CPTED.,
Board member representative of the FLORIDA CPTED NETWORK now called FLORIDA DESIGN OUT CRIME;
United States Regional Board member of the INTERNATIONAL CPTED ASSOCIATION,
U.S. HOUSING URBAN DEVELOPMENT Technical Assistance Consultant on Security and Crime Prevention;
U.S. Department of Justice NATIONAL INSTITUTE OF CORRECTIONS Technical Assistance Consultant.
Dr. Atlas has been appointed to the Oklahoma City National Memorial Institute of the Prevention of Terrorism Peer Review Panel 2001;
Member of the ASIS Physical Security Measures (PSM) Guideline Committee;
member of INTERNATIONAL SOCIETY OF CRIME PREVENTION PRACTITIONERS;
member of INTERNATIONAL ASSOCIATION OF COUNTERTERRORISM AND SECURITY PROFESSIONALS;
Greater Miami & the Beaches Hotel Association;
member FLORIDA CRIME PREVENTION ASSOCIATION; NATIONAL FLOOR SAFETY INSTITUTE Standards Committee B101- Safety Requirements for Slip, Trip and Fall Prevention;
Member of Infra-Gard South Florida;
Member of International Association of Professional Security Consultants,
University of Toronto Mid Life Falls Advisory Group.

+ More
---
Experience:
Randall Atlas is president of Atlas Safety & Security Design Inc., in Fort Lauderdale, Florida. He is a registered architect in Florida and has national accreditation with N.C.A.R.B., he is also a certified protection professional (CPP) from the American Society of Industrial Security, and past chairman of the ASIS Security Architecture and Engineering Council, and received his doctorate of criminology from Florida State University. Dr. Atlas is a nationally recognized speaker, trainer and author on Crime Prevention Through Environmental Design (CPTED) for the National Crime Prevention Institute, the American Society of Industrial Security, and the American Institute of Architects. Dr. Atlas has recently published a book called �21st Century Security and CPTED: Design to protect critical infrastructure 2nd Edition�. Dr. Atlas is a professor of architecture at Florida Atlantic University where he teaches CPTED classes. He is a regular contributor to the Protection Assets Manual, Access Control Magazine, Security Technology Magazine, and Security Management Magazine. His web site is http://www.cpted-security.com
+ More
---
Categories:
Criminology , Ergonomics , Expert Witness/Services , Homeland Security , Security , Slips Trips and Falls , Architectural Design & Standards , Architecture Accessibility Design
---


Resume 5/22


Caselist