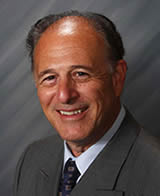 ---
Available Globally
Contact:
19355 Sherman Way #22
Reseda, CA, 91335,
USA
---
Services:
Nationwide Expert Witness, Consultation and Case Strategy Services in Municipal, State and Federal Litigation involving Automobile Industry Standards & Practices specializing in New and Used Car Dealership Operation. Areas of Expertise include: Sales, Leasing, Financing, Service & Parts and Sales Training. Auto Industry Veteran since 1978 and has provided Expert Witness Services since 1995. Subject Matter Includes: Dealer Fraud, Lemon Law, Employment, Dealer-Manufacturer Relations, Dealer-Lender Relations, Customer Relations, Standards of Care, Advertising, Warranty Issues, Parts Defects, Discrimination, Personal Injury, Repossession, Anti-Trust Issues, Diminished Value. Assists both Plaintiffs and Defendants. Specific Testimony Provided: Automobile Industry Standards & Practices - Dealership Operation. Fraud Wholesale Procedures Unfair Business Practices Reconditioning of Used Cars Single Document Rule Safety Inspections Document Disclosure - "Stacking" "Standards of Care" Spanish Contracts Title History Finance Reserve Discrimination "Payment-Packing" Wrongful Termination "Purchase/Lease Flip" Wrongful Death Rental Disclosure Class Actions Sales, Closing and Desk Procedures Song-Beverly Lemon Law "4-Squares" Moss-Magnussen Act California AB 68 Used Car Disclosures U.C.C. Warranties Buyers Guide Deferred Down Payments Service & Parts Operations Regulations M & Z Sales & Management Training EDUCATION: Ph.D. Economics / Business Marketing LaSalle University B.A. Economics Ursinus College Contract Law Studies - Temple University Law School Mediation Training - Los Angeles County Bar Association, Los Angeles County Superior Court
+ More
---
Qualifications:
---
Experience:
Lewis R. Linet, Jr., Ph.D. Expert Witness Automobile Industry - Standards & Practices Dealership Operation Resume 1967 - 1978 - Music business in New York City - The Linet Group, Ltd. - Personal Management of Performing Artists, Record Production, Concert Production. 1978 - Moved to Los Angeles, California - Entered Automobile Business. 1978 - 1981 - Employed at Dick Steele Chrysler Plymouth and Reseda Dodge as a Salesman. Consistently Top Salesman. Attended numerous Sales and Product training programs. 1981 - 1986 - Employed at Glendale Dodge, Van Nuys Pontiac, Pete Ellis Dodge, Reseda Dodge, Midway Ford and Imperial Nissan in the following positions; Assistant Sales Manager, Sales Manager, Finance Manager, Used Car Manager. Performed all duties associated with those positions including recruiting and training new Salespeople. 1986 - Invited by Pete Ellis Dodge to train new Salespeople. Then, requested to visit the other dealerships in the Ellis group to recruit, train and staff those stores. Within several months, requests for similar training came in from other dealers in the Los Angeles area. 1986 - Opened American Auto Seminars in order to train automobile Salespeople and Managers as a permanent occupation. 1987 - Recorded, for Sales Training Technologies, Breaking The Sales Barrier, a 10-volume videocassette automobile sales training program for American Honda. 1989 - Created the Magic In The Box 4-Square-negotiation seminar and commenced presenting this program at dealerships and in commercial meeting rooms. Wrote and published the companion workbook for the seminar - The Deal Or The Art Of The 4-Square. 1989 â€" Commenced speaking at "20-Group" Meetings, Dealer Association Meetings and Automotive Conventions on sales and management techniques ethics and standards. 1993 - Produced and published The Complete Car Salesman - The Basics, a 12-volume, 20-hour videocassette automobile sales training program â€" now in CD format. 1995 - Commenced providing Expert Witness services to attorneys in the area of Automobile Industry Standards & Practices - Sales, Leasing, Finance, New & Used Cars, Service, Parts. 1996 - Entered into a worldwide product distribution deal with Laser Ltd. of Littleton, Colorado. 1996 - Recorded, for Laser Ltd., The Million-Dollar Walkaround, an 8-volume videocassette program teaching the techniques of automobile product presentation. 1998 - Produced and published The Complete Car Salesman - The Basics audio version of the video sales training program previously described. 1998 - Established Internet Website - AmericanAutoSeminars.com for the purpose of marketing sales training seminars, audio, video and printed sales training products, and Expert Witness Services. 1999 - Designed and installed, in numerous dealerships, Business Development Centers for the purpose of selling appointments to telephone and Internet customers whose inquiries have been generated by various promotional programs - resulting in increased showroom traffic. 2001 - Designed, and currently installing in dealerships, Community Partnerships which are customer referral programs based upon profit-sharing with non-profit community organizations. 2008 - Received Mediation training from the Los Angeles County Bar Association and the Los Angeles County Superior Court. Opened Mediation Practice specializing in Automotive Dispute Resolution.

Has performed numerous Mandatory Arbitrations and Mediations assigned by the Los Angeles and San Diego Superior Courts and has taught Mediation at Pepperdine University Law School Straus Institute of Dispute Resolution. 2008 2010 - Served on the Los Angeles County Superior Court Pro Bono ADR Panel. 2001 - Collegiate Instruction "Auto Sales 101 - Los Angeles Pierce College, Woodland Hills, CA. 2010 2012 - Trained new Automotive Salespeople as part of the Federal Governments National Recession Recovery Program for recovering Dealerships in the Los Angeles area at Los Angeles Pierce College. Established C.A.R.S. College of Automotive Retail Sales. In so doing, joined the Faculty of Pierce College as a Community Instructor in the Economic & Workforce Development Department. Received the Excellence In Partnership Award from the California Community College District. From its inception in 1986 to the present, Dr. Lew Linet, through American Auto Seminars and, more recently, CarSpeakADR, has trained and continues to train, literally, thousands of automobile salespeople, managers and dealers, throughout the world, and provides consultations and business development programs to hundreds of dealerships. He has, since 1995, provided Expert Witness, Consultant and Mediation services to over 100 law firms engaged in litigation involving all aspects of Automobile Industry Standards & Practices.
+ More
---
Categories:
Auto Dealer Fraud , Discrimination , Sales Management , Standard of Care , Wrongful Death , Personal Injury & Fatal Accident , Auto Appraisals , Auto Dealer Practice , Auto Resale , Automobile Value , Automobile Standards , Lemon Law Misrepresentation , Car Dealer Operations , Automobile Industry , Used Cars Reconditioning , Auto Safety Inspections , Car Title History , Lemon Law , Service & Parts Operations , Car Leasing , Unfair Business Practices , Single Document Rule , Document Disclosure: Stacking , Spanish Contracts , Finance Reserve , Payment-Packing , Rental Disclosure , California AB 68 , Deferred Down Payments , Regulations M & Z , Wholesale Procedures , Reconditioning: Used Cars , Safety Inspections , U.C.C. Warranties , Training: Sales & Management , Buyers Guide , Used Car Disclosures , Song-Beverly Lemon Law , Class Actions , Moss-Magnussen Act
---
Gallery is empty