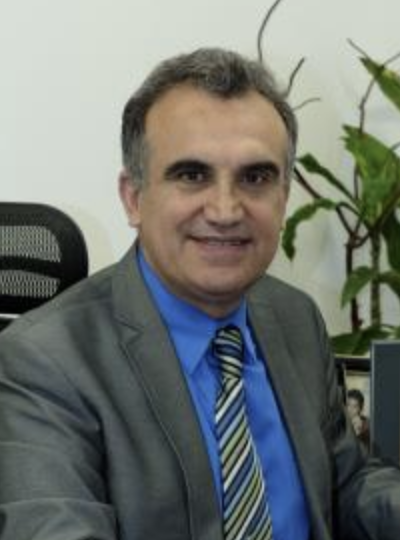 Nikoui and Associates, Forensic Identification Services and Consulting, LLC
Kourosh Nikoui Platinum Member

---
Available Globally
Contact:
37600 Central Court Suite 205
Newark, CA, 94560
USA
---
Services:
Our identification and processing services include advanced chemical and physical processing, recovering, preserving, documenting, comparing, and identifying full or partial finger, palm, and foot impressions. Other services include technical and administrative review of other fingerprint examiner's identification or exclusions, as well as preparing and presenting evidence for judicial proceedings.  Also, I have served as an expert witness in courts of law in all matters pertaining to fingerprint identification. We work hard to meet and expedite all of our clients' needs, typically completing our clients' work in just days or weeks depending on the complexity and priority of the cases. 

Forensic photography is a highly technical profession that requires well-trained and experienced photographers, who can utilize correct lighting techniques, proper photographic equipment and lenses, accurate composition, markers, scales, and a variety of other digital image enhancement tools to produce professional photographs that can be analyzed, enlarged, and submitted in court hearings, proceedings, or trials as a reliable evidence.

We have more than 6 decades of combined professional education and experience in the field of Forensic and Evidence Photography. We are highly-skilled and experienced in the art of producing the most detailed, accurate, and objective photographs of crime scenes, accident scenes, and physical evidence. 
+ More
---
Qualifications:
I am a court-qualified and well educated and experienced certified Latent Print Examiner, Senior Crime Scene Analyst and Forensic Photographer awarded by the International Association for Identification, the oldest and largest forensic association in the world.
---
Experience:
I have over 30 years of full-time experience in the field of forensic identification, crime scene investigation and forensic photography and imaging. I have worked on thousands of criminal cases in the past 32 years. I retired from a California law enforcement agency where I worked as the Chief Forensic Specialist/Crime Lab Manager. Presently, I own and operate a private crime laboratory and provide forensic services to law enforcement agencies as well as private and government entities. I have been qualified and testified as an expert witness over 150 times in superior and federal courts. 

My company, Nikoui & Associates, Forensic Identification Services & Consulting, LLC, provides a variety of forensic fingerprint identification and photography services to both public and private agencies, including, but not limited to, Police and other law enforcement agencies, District Attorneys, Public Defenders, Civil and Criminal Attorneys, Insurance Companies, Industrial and Financial Businesses, and private citizens. We also process crime scenes for recovery of evidence such as fingerprints, DNA, shoe prints, hair, fibers, etc. We provide a complete crime scene photography service.
+ More
---
Categories:
Crime Scene Investigation/Reconstruction , Criminalistics , Crime Lab Quality Issues , Forensic Analyist , Latent Print Development , Photography , Fingerprints , Forensics , Domestic Violence , Forensic Examiner , Forensic Identification Services , Latent Print Examiner , Fingerprint Examiner , Forensic Photographer , Fingerprint Expert , Fingerprint Processing Laboratory , Crime Lab Services , Fingerprint Analyst , Crime Scene Investigation
---


Kourosh Nikoui CV