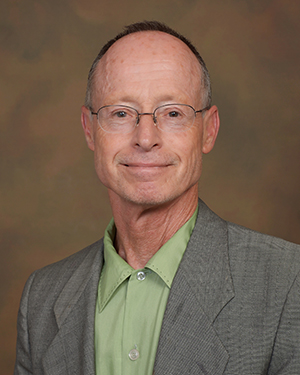 ---
Available Globally
Contact:
2115 Third Street, Suite 208
Santa Monica, CA, 90405
USA
---
Services:
California licensed Architect since 1982, with Masters Degree in Real Estate Development from USC, involved in the development, design and construction of office buildings, high-rise condominiums, multi-family residential podium-type projects, retail, neighborhood shopping centers and regional malls, hotels, hospitals, and schools (K-12 and University). Managed design and construction on a broad range of building types, working closely with clients, owners, architects, engineers, consultants, general contractors, subcontractors, vendors, specialty contractors, and government officials to move projects forward on time and within budget.

Expert in real estate development, government approvals, entitlements & permits, architect's standard of care, construction management, claims & defects, A/E/C agreements. Expertise includes building envelope & water intrusion, zoning & building codes, errors/omissions, destructive testing & repair, schools (DSA), hospitals (OSHPD), condominiums, commercial/retail/mixed-use projects, high-rise structures, hotels & resorts. Previous employers include Nadel and Callison Architects, Tishman Construction, Trammel Crow Company, HBE, and California State University.

ARCHITECTURAL & CONSTRUCTION MANAGEMENT QUALIFICATIONS:

Work with owners, developers, client representatives, architects, engineers, specialty consultants, contractors, subcontractors, government officials, inspection & testing services, attorneys, accountants, and lenders.
Design and construction management includes pre-construction planning, estimating/scope development, project scheduling and cost management, permitting, government approvals, bidding, procurement and close-out.
Provide financial management, cost and quality control, contract negotiation, and conflict resolution; proven history of completing projects on schedule within budget and without claims. Assemble and manage project designers, consultants and construction teams; establish and maintain long-term working relationships.
Creative problem-solver, project turnaround & reorganization specialist; goal-oriented leader with strong communication skills to address critical project issues quickly and effectively.
Well versed in construction trades including excavation, sitework, structural systems, mechanical, electrical, plumbing, and fire protection systems, building enclosure, curtainwall, waterproofing and interior finishes.

LITIGATION SUPPORT SERVICES:

Architectural Expert Witness
Architectural Expert Testimony
Architectural Forensic Expert Witness
Architectural Forensic Testimony
Construction Management Expert Witness
Construction Management Expert Testimony
Construction Forensic Expert Witness
Construction Forensic Expert Testimony

+ More
---
Qualifications:
Degrees/Lic: BA Arch, Washington University; BArch, SCI-ARC;
MRED (Master RE Development), USC; CA Licensed Architect #12822


---
Experience:
As a Licensed Architect since 1982, previously retained as Owner's Representative, Construction Manager, Contract Administrator, Project Manager and Architect by Developers, Builders, Institutional Owners (Hospitals & Schools), Municipalities, and Corporate Clients, Jeffrey Weinstein, AIA provides professional Architectural and Construction Expert Witness opinion, testimony and services on matters, such as:

Building Code Requirements
Industry Standards
Professional Standard of Care
Design Defects, Errors & Omissions
Construction Defects & Failures
Construction Management
Architectural Practice & Peer Review
Construction Claim Evaluation
Change Order Analysis & Cost Overruns
Design & Construction Contract Administration
Zoning Entitlements, Land-Use, and Permitting
Project Delivery incl. Fast-Track, Design-Build, and GMP
Accident Claims due to Design & Construction Management
Construction Documentation
Bidding, Scope of Work & Cost Analysis
Destructive Testing & Repair Recommendations for Waterproofing, Water Intrusion, Drainage, Framing
Roofing, Plumbing, HVAC, Concrete Slabs

Jeffrey Weinstein, AIA applies his 30+ years of development, design and construction management experience in a broad range of building types, new construction and renovation, in the private and public sectors, including:

High-rise, Multi-family Residential and Mixed-use Developments
K-12, College and University Facilities (DSA)
Hotels, Resorts and Casinos
Shopping Centers, Malls, and Retail Stores
Hospitals and Medical Office Buildings (OSHPD)
Banks, Office Buildings, and Tenant Improvements
Historic Preservation
Custom Single Family Homes

+ More
---
Categories:
Accounting , Architecture , Construction Accidents , Construction Disputes , Construction Claims , Construction Defects , Engineer , Real Estate Development , Accountants , Building , Buildings , Construction , Architectural Design & Standards , Architect - Forensics , Architect - Management
---


C.V.


Expert Witness Cases


C.V. Summary