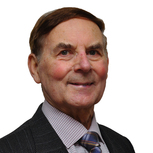 ---
Available Globally
Contact:
2392 Fuller Court
Ann Arbor, MI, 48105
USA
---
Services:
Dr. Miller is an Emeritus Engineering Professor at the University of Michigan and a registered mechanical professional engineer with over 35 years
of experience. He has served as a consultant to industry and government and is highly qualified to give engineering testimony. He and his engineering
staff specialize in: designing warnings, instruction manuals, and labeling (including OSHA 2012 GHS requirements); auto and truck accident
reconstruction; mechanical and electrical safety; fire, explosion, and chemical process accident analysis; slip and fall prevention; marine, swimming,
and recreational vehicle accidents (boats, ATVs, and personal watercraft); farm accidents; and compliance with governmental and consensual safety
standards (OSHA, CPSC, ANSI, ASTM, UL, ASABE, etc).

Recently, Dr. Miller has been handling cases involving battery fires, particularly with respect to e-cigarettes, vaporizers, or "vapes". He has also been handling cases involving spontaneous combustion.
+ More
---
Qualifications:
Dr. Miller holds a B.S. in Mechanical Engineering and a Ph.D. in Industrial Engineering from Ohio State University, where he was one of the first US Ph.D. graduates to specialize in transportation and consumer accident research.

Miller Engineering also has a staff with degrees in the Mechanical, Chemical, Agricultural, Industrial, and Human Factors fields of engineering.
+ More
---
Experience:
Dr. Miller became a professor at the University of Michigan's Department of Industrial and Operations Engineering (IOE), where he taught courses in human factors/ergonomics, safety engineering, methods engineering and law for engineers (1970-1998). On leave from the University at the U.S. Department of Labor (1975-1977), he was appointed as Special Assistant for Safety to OSHA's Assistant Secretary of Labor, where he had responsibility, among other things, for revising the OSHA Safety Standards (29 CFR 1910 and 1926).
+ More
---
Categories:
Accidents , Accidents Bus and Trucking , Accidents Motor Vehicle , Accident Prevention and Safety , Aquaculture , Aquatics Safety , Asbestos , ASME , ATV's , Battery Accidents , Belt Conveyors , Boating Accidents , Braking Systems (Air and Hydraulic) , Carbon Monoxide Incidents , Causation & Avoidance , Chemical Safety , Confined Space Entry , Construction Accidents , Consumer Behaviour , Consumer Product Design , Consumer Surveys , Diving Accidents , Doors/Gates/Windows , Dot Regulations , Electrical Engineering , Electrical Accidents/Shock , Electrical Equipment , Electrical Safety/Equipment Failures , Elevator , Engineer , Engineers/Electrical Engineering , Engineering Forensic , Engineering Industrial/Materials , Environment/ Health and Safety , EPA - Regulations in the US/Globally , Ergonomics , Expert Witness/Services , Failure Analysis , Fires , Fires & Explosions , Flatbed Securement , Forensic Engineering , Forensic Investigations , Forensic Safety , Fork Lift Trucks , Fork Lift Truck Accident Analysis , Guards , Hazard Analysis/ Critical Control Points , Hazardous Materials , Head Protection , Human Factors , Industrial Accidents , Industrial Design , Industrial Machinery , Industrial Control Systems , Labels & Warnings , Laboratory Testing & Analysis , Laboratory Safety , Ladder , Loading Docks , Machinery Safety/Visibility , Marine Accidents , Material Handling Equipment , Material Failure Investigations/Analysis , Microwave Ovens/ Heating , Microwave Injuries/Fires , Motorcycle , Motor Vehicle Accidents , Occupational Health and Safety , OSHA/ Investigations , OSHA Safety/Compliance , Passenger Boats , Pinch, Nip Points , PLC , Power Plants , Premises Liability , Pressure Vessels , Product Design , Product Liability , Pumps , Railroad Accidents , Recreation Facilities , Restaurant Safety , Risk Management Consulting and Expert Witness , River Accidents , Safety, Cranes, Excavation , Safety Engineering , Scaffolding , Seat Belts and Passive Restraints , Sight Lines & Visibility , Slips Trips and Falls , Snowmobile Accidents , Sports and Recreation Safety , Sports and Recreation/ Exercise Machines , Storage Tanks , Structural Failures , Survey Research , Swimming Pool , Swimming Pool , Tagout , Toxicology , Toy Safety/Design , Traffic Signal Safety/Construction , Trips/Falls , Vehicle & Scene Inspections , Vehicle Component , Visibility Studies , Warnings , Water Accident Investigation , Waterparks , Worker Safety , Accident Investigation , Accident Reconstruction , Agriculture , Boats , Engineers/Electrical , Engineers/Engineering , Engineering Mechanical , Expert Testimony , Environment , Failure Investigation , Fertilizer , Hazardous Chemicals , Health and Safety , Health and Safety - Construction , Heating , Incident Investigation , Industrial Injuries , Machinery , Material , Material Failure Investigations , Pavements , Personal Injury & Fatal Accident , Public/Products Liability , Regulation , Road Accidents , Safety And Risk Management , Trucks/Trailors , Vehicle Accidents , Ventilation , Water Pollution , Work Related Accidents , Risk Assessment & Management , Machine Guards , Consumer Product Accidents , Hydraulics , Playgrounds Equipment , Plumbing - Safety , Truck Accidents , Bus Accidents , Mechanical Failure , Fastener Mechanisms , Construction Safety , Hazardous Material Storage , Fires - Industrial , Industrial Failure , Equipment Failure , Traffic Accident Reconstruction , Transportation , Industrial Equipment , Escalators , Marine Safety , Training - Safety , Forensic Mechanical Engineer , Transport Safety , Diesel Generators , Explosion Investigation , MUTCD , Chemical Hazards , Escalator Failure , Lead Based Paint , Design - Furniture , Design - Industrial , Design - Office , Recreational Boating , Industrial Safety , Sidewalks , Construction Zones , Highway/Street Design , Automobile Standards
---
Gallery is empty