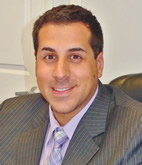 ---
Available Locally
Contact:
12 West Mall
Plainview, NY, 11803
USA
---
Services:
1. Accident Investigation Photo Analysis & Mapping
2. Sidewalks/other walking Surfaces
3. Slips Trips Falls
4. ADA Compliance
5. ADA Design
6. Commercial Development
7. Construction Zones/Zoning
8. Drainage
9. Land Development/Site Work
10. Land Mapping
11. Land Surveying 'Äď PRIMARY
12. Land Use Planning
13. Site Planning
14. Urban Design
15. Urban development/Planning
16. Civil Engineering
17. Sanitary Engineering
18. Sewers
19. Aerial Photo Analysis & Mapping
20. Flood Studies
21. Floods
22. Land
23. Land Use
24. Real Estate Zoning
25. Site Analysis
26. Department of Transportation (DOT)
27. DOT Rules & Regulations
28. Highway Sight Distance
29. Highway/Street Design
+ More
---
Qualifications:
Licensure:
Frank S. Ferrantello 'Äď New York State Licensed Land Surveyor No. 50762

Education: Civil Engineering/Land Use Planning (Hofstra University)

Professional Associations:
'óŹ NYAPLS (New York Association of Professional Land Surveyors). Public Relations Board, Standards Board, Strategic Planning committee;
'óŹ NSPS (National Society of Professional Surveying);
'óŹ ALTA (American Land Title Association);
'óŹ ACSM (American Congress of Surveying and Mapping);
'óŹ NSCE (Nassau Suffolk Civil Engineers & Land Surveyors Association) 'Äď (Director 2013-2015, Vice President 2015-2017, President 2017-present);
'óŹ ASCE (American Society of Civil Engineers);
'óŹ NYLTA (New York Land Title Association);
'óŹ AIA (American Institute of Architects)
+ More
---
Experience:
Mr. Ferrantello has 20 years of experience practicing and over 8 years of licensure. Both prior to and post college, Mr. Ferrantello worked for the firm of John P. Ferrantello P.C., from 1998 until 2010. Upon receiving his license in 2010, Mr. Ferrantello took over the well-established firm of John P. Ferrantello P.C. The company had over 50 years of history in the Land Surveying and Engineering Profession. Then, in 2011, Mr. Ferrantello started the practice of Ferrantello Land Surveying P.C. As the President, he managed all aspects of the Civil Engineering and Land Surveying practice.

His duties over the last 20 years of experience consisted of:

'óŹ Office and field surveying
'óŹ Drafting
'óŹ Research & Computations
'óŹ Boundary Analysis
'óŹ Site planning Project Management
'óŹ Design
'óŹ Layout
'óŹ Inspection of Various Sites and Projects (standard, sustainable and unconventional)
'óŹ Grading
'óŹ Drainage
'óŹ Sanitary, Septic and Sewer Utility
'óŹ Traffic, Road Plan and Profile
'óŹ Parking and Pavement
'óŹ Site Alignment
'óŹ Maintenance and Protection
'óŹ Demolition
'óŹ Site Utility
'óŹ Photometric Lighting
'óŹ Phasing and Staging
'óŹ Filed Map
'óŹ Restoration
'óŹ Routing
'óŹ Building Layout
'óŹ Building Monitoring Seismicity
'óŹ Slope Analysis
'óŹ Complete Civil Site Land Development Site Plan Packages
'óŹ SWPPP and SECMP Plans including Zoning and Site Data Analysis
'óŹ Soil Boring and Percolation
'óŹ Leaching Rates
'óŹ Approach Speeds
'óŹ Turning Radiuses
'óŹ Horizontal and Vertical,
'óŹ Manual Photometric Calculations
'óŹ Flood Mapping and Surveying and Flood Vent Engineering
'óŹ Sea Wall
'óŹ Bulk Heads
'óŹ Retaining Walls
'óŹ Realignment of creeks and canals
'óŹ Stripping and Signage
+ More
---
Categories:
Ada , Engineer , Engineering Water/Sewer , Flood Studies , Land Development Issues , Land Use, Entitlements, Zoning , Slips Trips and Falls , Surveys , Surveys/Surveyor , Accident Investigation , Building , Drainage and Water , Engineering Civil , Sidewalks , Commercial Development , Construction Zones , Drainage , Land Mapping , Highway/Street Design , Aerial Photo Analysis
---
Gallery is empty


Frank S. F...