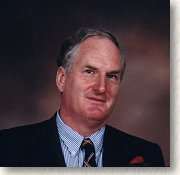 ---
Available
Contact:
25 Devonshire Place
Greater London, London, W1G 6JD
UK
020 84592311, 07870486718
---
Services:
General Orthopaedics especially trauma with musculo-skeletal injury, accidents with personal injury, Repetitive Strain Injuries, Disability Discrimination & Long Term Ill Health.

Specialising principally in Personal injury, Medical Negiigence, Permanent Ill-health Retirement, Disability Discrimination & RSI. Third Board Member on BUPA Wellness Firefighters Appeals Tribunals.

Over 20 years experience of preparing Medical Reports. Member of the Society of Expert Witnesss & APIL - Association of Personal Injury Lawyers.

Ratio 68% for claimants, 26% for defendants & the balance on Joint Basis, doing about 350 reports/year & giving Evidence in Court about 8 x year.

References & Sample reports on request.

Registered with the GMC & Indemnity with the Medical Protection Society.
+ More
---
Qualifications:
FRCS Consultant Orthopaedic Surgeon,

MBBS 1772
FRCS(Eng) 1976
FBOA 1983

Anatomy lecturer, General Orthopaedics with posts at the Royal National Orthopaedic & Hammersmith Royal Postgraduate Hospitals
+ More
---
Experience:
Over 20 yrs experience in preparing Medical Reports & over 150 attendances at Court to give expert evidence.
---
Categories:
Personal Accident Compensation Claims , Disability Discrimination , Long Term Illness , Medical Negligence , Musculo Skeletal Injury , Orthopaedic Report/Trauma , Personal Injury , Personal Injury/Fatal Accidents , RSI , Personal Injury Assessment
---
Gallery is empty