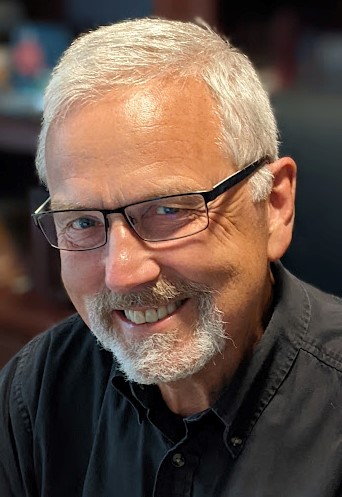 ---
Available Globally
Contact:
16855 S Wyatt Estates Ln
Beavercreek, OR, 97004-9677
USA
---
Services:
Aaron T. Olson, M.Ed. provides expert opinion testimony on police practices, policies, procedures, arrests, investigations, reports, use of force and police vehicle pursuits; and expert opinion testimony on human resource investigations on elected officials, employer and employee misconduct (discrimination, sexual harassment, bias, retaliation, and hostile work environment), finding of fact and reports.

Retainer is $1,000 and hourly rate is $200
+ More
---
Qualifications:
Education Oregon State University, Corvallis, OR Master of Education (Emphasis on Adult Education), June 2005
Portland State University, Portland, OR Bachelor of Science, Administration of Justice, June 1984
---
Experience:
Oregon State Police: 26 Years and Retired.
Patrol Sergeant and Shift Supervisor: April 1995 to October 2004 Patrol Division, Portland, OR.
Supervised senior troopers, troopers, college interns, and volunteers. Directed major crime scene and traffic crash investigations. Reviewed and approved administrative, police, and use of force reports. Investigated personnel complaints against senior troopers and troopers and made findings of fact on allegations. Managed Grant and Construction Zone Traffic Enforcement Contracts, U.S. Secret Service Motorcade Protection Assignments in Portland, OR. Established Carus Elementary School Storefront Office program, Pioneered Police and 9-1-1 workshops for Immigrants and Refugees.

Sworn Recruitment Sergeant and Supervisor (Human Resources): September 1991 to April 1995 General Headquarters, Salem, OR.
Oversaw recruiting and hiring process for cadet and trooper applicants Job Task Analysis Committee Member for Oregon State Police Trooper. Updated pre-employment process for cadet and trooper applicants. Worked closely with Oregon Attorney General's office on updating pre-employment procedures for cadet and trooper applicants. Member of Agency's Policies, Procedures and Regulations Committee.

Communications Supervisor: February 1989 to September 1991 Regional Dispatch Center, Portland, OR.
Shift supervisor and responsible for seven counties. Supervised dispatchers, troopers, and senior troopers.

Patrol Division, Trooper and Senior Trooper: October 1978 to February 1989 Beaverton, OR.
Investigated crimes against persons and property. Enforced traffic, criminal and fish/wildlife laws. Provided community talks and legislative testimony. Specialized assignments: Background Investigator, Recruiter and Trainer.

Department of Public Safety Standards and Training, Salem, OR.
Paid Part-time Trainer: July 2003 to July 2005 (Left in good standing).
Part-time Trainer - Oregon State Police duty status: October 1984 to July 2003.
Trained 40 Hour Basic Instructor Train-The Trainer Development Course, Statewide; 40 Hour Motor Vehicle Code Course at Oregon State Police Academy; Pre-Employment Screening 4 Hour Class; Mid-Management Academy; Cultural Diversity 4 Hour Class, Multi-Discipline, Basic Academy; Basic Background Investigations 8 Hour Class, Statewide; Internal Affairs Investigations 8 Hour Class, Statewide; and Basic Leadership 8 Hour Class, Statewide. Member of Job Task Analysis Committee for the position of Oregon Police Officer. Co-authored (2) Instructor Development Course Manuals.

Local Government Personnel Institute, Salem, OR.
Human Resources Investigator (Left in good standing), Part-time/On-call: June 2008 to December 2014.
Conducted internal affairs investigations and findings of fact on employees, police chiefs, and elected officials in city and county government. Internal affairs investigations included the allegations: sexual harassment, gender bias, retaliation, misconduct, and violations of the city charter. Other investigations included background investigations, use of force, executive performance evaluations and organizational assessments. Most of the investigations were in Oregon and a few in Washington. One background investigation required out of state travel to California. Deposed as a witness, U.S. District Court Eugene, Mark Chase vs Junction City et al. USDC Court Case No. 6:15-cv-01028; Judge Thomas M. Coffin, February 19, 2016. Deposed as a witness, U.S. District Court, Portland, OR, Miguel Monico and Shawn Watts; vs City of Cornelius et al. USDC Court Case No. 3:13-cv-02129-HZ; Judge Marco A. Hernandez, December 15, 2014. Testified as a witness, U.S. District Court Portland, OR, Doug Greisen v. Jon Hanken et al. USDC Court Case No. 14-cv-01399-SI; Judge Michael H. Simon, July 20, 2016.

Portland Community College, Portland, OR.
Adjunct College Professor Criminal Justice Department: January 2001 to Present.
Currently teach CJA 101 and CJA 211 online. The courses I have taught are: CJA 100, Professions in Criminal Justice Distance Ed. Online; CJA 101, Cultural Diversity in Criminal Justice Professions - Campus and Distance Education Online; which I designed and was the first criminal justice cultural diversity course at PCC in 2001; CJA 111, Introduction to Criminal Justice Systems: Police - Campus and Distance Ed. Online; CJA 112, Introduction to Criminal Justice Systems: Courts - Campus; CJA 211, Civil Liability in Criminal Justice - Campus and Distance Ed. Online; CJA 213, Evidence - Campus; CJA 214, Criminal Investigation - Campus; and CJA 280A, Cooperative Education: Criminal Justice - Campus.
I taught in the Fire Protection Program: November 2009 to June 2012 - FP 210, Multicultural Strategies for Firefighters - Campus and Distance Ed. Online, which I designed and was the first fire protection cultural diversity course at PCC in 2009.

Eastern Oregon University, La Grande, OR.
Adjunct University Professor Fire Service Administration, College of Business: January 2012 to Present.
Designed the curriculum and teach FSA 345 - Multiculturalism in Emergency Services. Is a 4-credit hour university distance education online course. Course works consists of weekly discussions, weekly tests, and one research paper on a multicultural problem in a selected emergency services profession. Designed this first multiculturalism in emergency services college course in the Fire Service Administration, Bachelor of Science Degree Program at EOU in 2011.

A.T. Olson Consulting, L.L.C. Beavercreek, OR.
Expert Witness Opinion on Police Practices and Human Resource Investigations and Customized Training.
Sole Proprietor: August 2003 to January 2019.
Limited Liability Company: Jan. 2019 to present .

Military Service United States Army Reserves (Honorably retired).
Sergeant First Class, 2nd and 1st Lieutenant and Captain: September 1985 to September 1997 Training Unit, Portland-Corvallis, OR and Vancouver, WA Drill Sergeant and later received direct commission to 2nd Lieutenant. Company and Brigade Staff Training Officer - Headquarters Detachment and Company Commander.

Oregon Army National Guard
Specialist, Sergeant, Staff Sergeant and Sergeant First Class: June 1976 to September 1985, Military Police, Tigard, OR. Held the positions of assistant squad leader, squad leader, platoon sergeant, and detachment first sergeant Patrol services and tactical support on military operations.

United States Army. Active Duty (Honorable Discharge)
Private, Private First Class and Specialist: June 1973 to June 1976, Military, Police, Wurzburg and Augsburg, Germany. Assignments were physical security at a HAWK missile site and patrol services to military and dependent personnel.

Published Co-Author Shusta, Robert M., Deena R. Levine and Aaron T. Olson. (2008, 2010, 2015, 2018). Multicultural Law Enforcement: Strategies for Peacekeeping in a Diverse Society, 4th, 5th, 6th, and 7th ed. Upper Saddle River, N.J.: Pearson Prentice Hall.

Published Co-Author Wong, Herbert Z., and Aaron T Olson. (2009). Multicultural and Diversity Strategies for the Fire Service. Upper Saddle River, N.J.: Pearson Prentice Hall.

Active Certifications:
1. U.S. Department of Veterans Affairs Center for Verification and Evaluation (CVE) as a Verified Service-Disabled Veteran Owned Small Business (SDVOSB)
2. Oregon Certification Office for Business Inclusion and Diversity (COBID), Certification #12046, Salem, OR • Service-Disabled Veteran Business Enterprise (SDVBE) Emerging Small Business (ESB)

Expert Witness
Meets the criteria of an expert witness as outlined in the Federal Rules of Evidence, Rule 702, and Oregon Revised Statutes, 40.410, Rule 702.
+ More
---
Categories:
Discrimination , Police Investigative Procedures , Police Practice/Procedure , Police Policy , Mediation , Police Complaints , Police Use Of Force , Police Misconduct , Police - Use Of Deadly Force , Police Training , Police Standards & Practices , Police Bias, Discrimination, Harassment , Police Assessments & Diagnostics , Cultural Diversity Awareness , Mentoring and Team Building , Employee Performance , Government Investigations , Business Investigation
---
Gallery is empty
Expert's Ratings



By (, )



By (, )