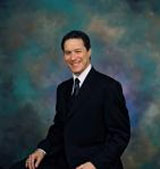 ---
Available Globally
Contact:
5300 Katella Ave.
Los Alamitos, California, 90720
USA
---
Services:
Cardiology, Interventional cardiology, Pacing, Peripheral Vascular Disease

---
Qualifications:
MD, FACP, FACC, QME, Board Certified in Internal Medicine,Cardiovascular Disease, Interventional Cardiology,Pacing.
---
Experience:
33 years practicing Interventional Cardiology,
Assistant Clinical Professor of Medicine, University of California, Irvine
Former Director of the Cardiac Catheterization Laboratory, Los Alamitos Medical Center Board Certifications, Medicine, Cardiology, Interventional Cardiology
IHRB Certificate in Pacing

Experticse in General Cardiology, Interventional cardiology, Peripheral Vascular Disease Diagnosis and Treatment. 30 years experience as an expert in Medical Malpractice.
+ More
---
Categories:
Agreed Medical Evaluations , Cardiac Rhythm Disturbances , Cardiology , Cardiology - Interventional , Cardiovascular Disease , Atherosclerosis , Cardiology - Atrial Fibrillation , Aortic Dissections
---


CV 2018