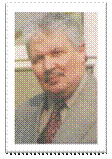 ---
Available Globally
Contact:
PO Box 10
Bingley, West Yorkshire, BD16 1XT
UK
01274 569912 Mobile - 07785 232934, Fax: 01274 565132
---
Services:
Building Surveyor, specialist in fenestration, qualified/certified in the use of thermal imaging to determine building defects. Cardiff University Law Faculty accredited, national coverage for forensic investigation of building and fenestration defects. Instructions accepted as single party or joint expert, domestic or commercial, PI. We make a difference; call a professional!

Specialist areas of work:

BUILDING - CONSTRUCTION PROBLEMS
negligence (construction)
professional negligence (architecture - construction)
home improvement disputes
contractual disputes (construction)
contractors - subcontractors disputes (construction)

ARCHITECTURAL DESIGN
design defects (faults)

STRUCTURES - STRUCTURAL ENGINEERING
glass
construction defects
buildings: construction defects
workmanship standards
windows - glazing
replacement windows - double glazing
conservatories
glazing techniques
thermal insulation

Construction and fenestration defects, contractual and specification matters - and the Adjudication of disputes between householders and their contractors or clients/contractors with contractors. Average number of instructions per year: 38
Number of court appearances in the last three years: 14
Number of reports in the last three years: 97
+ More
---
Qualifications:
MSc Construction Law. Leeds Metropolitan University (part time) 1st year completed (2006/2007) giving a Diploma in Construction Law.

2007. MRICS. Completed and passed disciplines and assessment to progress to a Chartered Building Surveyor.

2021. AUEW. Aberdeen University accredited Expert Witness (Faculty of Law) Diploma for Scottish Courts. This was achieved through extensive study of Scottish Law and culminating in intensive examination with a 95% pass.

+ More
---
Experience:
1994-Professional Practice (Verification Associates) - independent consultancy specialising in fenestration defects and contractual disputes, providing expert witness services

2004-2006 Appearances in television consumer programs including "Watchdog", "House of Horrors" & Rogue Trader

2004/2005 Autumn/Winter BBC Radio Leeds\' John Boyd Show - "phone-in" for construction problems.

2002-2004 Preparation and delivery of training lectures for Fenestration and Construction industry operatives and surveyors - national companies and Glass Training Limited (Sheffield)

1996-1998 West Yorkshire Trading Standards, seminar team member, expert speaker on fenestration.

1994 Compilation (with others) of documents for window industry NVQ standards for surveyors (in firm).

1974-1994 Proprietor and principal surveyor of a large regional glass, glazing and window replacement company engaged in most aspects of the fenestration industry, domestic and commercial.

1971-1974 Junior General Foreman, Wimpey Construction
Finishing Foreman, Marshall Construction, Elland
+ More
---
Categories:
Construction Disputes , Consultants Malpractice , Constructon Materials/ Methods Failures , Surveys , Surveys/Surveyor , Boundary Disputes , Boundary/Party Wall Disputes , Building , Buildings , Building Disputes , Building Envelope Failure , Building Management Systems , Conservatories , Construction , Double Glazing/ Disputes , Fenestration Surveyors , Glass Antique , Glass Overhead , Glass Stained , Glass Structures , Lights Leaded , Professional Negligence (construction) , Surveyors , Thermal Integretity , Thermographic Investigations , Thermography , Water Pollution , Wind Studies/ Wind and Doors , Surveyors - Quantity Surveyors , Building Compliance Concerns , Building Codes & Ordinances , Surveyor Negligence , Forensic Examiner
---