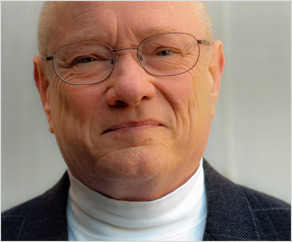 ---
Available Globally
Contact:
23301 Ridge Route, #112
Laguna Hills, California, 92653
USA
Office: 949-916-2960 Cell: 303 809 4223
---
Services:
Consulting and Expert Services

Expert support of law firms engaged in civil actions concerning telecom and information technology intellectual property.

Expert topics:

Wireless networks; cellular, PCS, fixed broadband, mesh, point to point microwave, satellite, WAN, MAN, PAN (Wide, Metropolitan, Personal Area Networks)

CDMA (Code Division Multiple Access), cdmaOne, cdma2000, WCDMA, UMTS, IMT2000, IEEE802.11 (Wi-Fi). OFDM (Orthogonal Frequency Division Multiplex), Frequency Hopping, Time Division Multiple Access, 4G LTE


+ More
---
Qualifications:
Master's and PhD in Electrical Engineering from Purdue University; doctoral thesis predicted the supremacy of CDMA for use in cellular systems.

---
Experience:
Over 40 years in the telecommunications industry with emphasis on wireless technologies.

Inventor with awarded patents; engineer, manager, executive, entrepreneur, researcher, educator.

Expert witness with over 50 civil and criminal actions. Also testified as an expert before the FCC, the New Zealand Commerce Commission, South African Telecommunications Authority, and the Philippines Telecommunications Commission.

Member, Broadband Hall of Fame; Institute of Electrical and Electronics Engineers; Society of Telecommunications Consultants
+ More
---
Categories:
Due Diligence , Engineer , Intellectual Property/Damages , Infringement/Piracy , Patents , Patents/Telecom , Patents Tests/Experiments , Telecommunications , Trademarks , Wireless , Intellectual Property
---
Gallery is empty