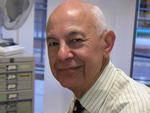 ---
Available Globally
Contact:
23 Crown Street,
Harrow, Middlesex, HA2 0HX
UK
---
Services:
Mr Ornstein is a general surgeon with some forty five years experience who has been specialising in breast disease for the last ten years but other interests include hernia, abdominal disease, laparoscopic surgery and trauma.

I provide medico-legal reports for agencies such as Doctors Chambers, Mobile Doctors and IQED, and for solicitors such as Kennedys, Devonshires, Slater and Gordon and St Helens as well as a growing number of smaller individual solicitors. I am able to provide a list.

I provide some 70 reports annually, 80% claimant and 18% defendant and 2% single joint expert.

I am able to see clients in Harley Street London W1, in North London and in Guildford and I am prepared to travel elsewhere if necessary.
+ More
---
Qualifications:
Marcus Ornstein, MB; ChB; FRCS. I qualified from Bristol University and trained in Bristol and at St. Mary's Hospital Medical School (now Imperial University of London), London. I have had a very varied and wide-ranging medical career which has given me a broad, mature outlook.

I began postgraduate training as a general practitioner, switched to a hospital career with an interest in trauma and orthopaedics (including time in neurosurgery and thoracic surgery) and then switched to general surgery and urology. I spent one year as a consultant urologist at Charing Cross University Hospital before leaving the NHS to work full time in private practice because I wished to give my patients time and personal attention.

I retired from clinical practice in March 2014 but maintain my Honorary Senior Lecturer Post at Barts Cancer Institute which includes teaching on the MSc in Surgical Science course which has an emphasis in laparoscopic surgery.

I regularly attend medico-legal teaching courses and seminars such as those of The Expert Witness Institute and Bond Solon.
+ More
---
Experience:
After fifteen years I reduced my private practice clinical load and returned to the National Health Service at first as a locum Consultant General Surgeon.
I was appointed Senior Lecturer in Surgery at Barts and The London (now Queen Mary University of London) Medical School and Consultant Breast Surgeon and Breast Unit Lead at Homerton University NHS Foundation Hospital on 1 May 2007. I specialise in breast disease and hernia but other interests include general surgery, abdominal disease, laparoscopic surgery and abdominal trauma.

I have 65 publications/presentations in peer reviewed international medical journals and at large medical meetings and numerous other local articles and presentations.

Please request CV, a sample report and terms by return post or email. Please telephone to discuss a potential case at no charge if you wish.
+ More
---
Categories:
Accident Emergency , Back & Neck Injuries & Disorders , Breast Surgery , Cancer , Car Accidents , Emergency Medicine , Expert Witness , Expert Witness Referrals , Hospital Liability , Independent Medical Examinations , Laparoscopy , Medicine , Motor Vehicle Accidents , Necrotizing Fasciitis , Perioperative Care , Post-Op Infections , Preoperative Care , Rear-End Accidents , Surgery - Abdominal , Surgery - Breast , Surgery - General , Surgery - Plastic Surgery , Surgery - Vascular , Trauma , Trauma Surgery , Vasectomy , Whiplash Injuries , Work Injury , Wound Healing , Adhesions , Adhesiolysis , Appendicectomy , Breast Disease , Breach of Duty & Causation , Cancer Diagnosis & Treatment , Clinical Negligence , Consent To Medical Treatment , Day Care , Duty/Standard of Medical Care , Expert Witness Services , General Gastroitestinal Surgeon , Hernia , Infection , Injury , Major Injury , Medico Legal , Medico-Legal Reports , Oncology , Oncology Conditions and Progress , Personal Accident Compensation , Personal Injury , Road Traffic Accidents , Road Accident Trauma , Soft Tissue , Surgeon GI , Surgery , Surgeon - Coloproctology , Surgeon - Coloproctology , Surgery - Day Case , Surgery - Hernia , Surgeon - Gastroitestinal , Surgeon - Gastroitestinal , Surgery Hepatobiliary-Pancreatic , Surgery Hernia , Surgery - Laparoscopic , Surgery - Minimallly Invasive , Trauma General , Undescended Testis , Whiplash , Work Accidents , Work Injuries , Motor Vehicle Accidents , Personal Injury Assessment , Surgeon , Orthopaedics , Pain - Postoperative , Surgical Pain Relief , Surgery - Back , Surgery, Hepatobiliary-Pancreatic , Surgery - Gastroenterology, , Professional Negligence
---
Gallery is empty