Materials Science Associates, LLC
John D. Jarrell Platinum Member
---
Available Globally
Contact:
315 Commerce Park Road, Unit 1
North Kingstown, Rhode Island, 02852
USA
---
Services:
Dr. John D. Jarrell, PhD, PE, is an experienced multi-discipline engineer and doctor of medical science specializing in the analysis of complex designs and failures involving materials, mechanical and biological systems. As a licensed Professional Mechanical Engineer, he is actively involved in design, product development and research. He earned three degrees from Brown University, a Bachelors and Masters of Science in Materials Science and Engineering and a Doctorate in Biology, Medical Science and Engineering and received Medical training in histology, physiology, microbiology and pathology. He has an appointment in the Department of Orthopaedics at the Alpert Medical School of Brown University and at the Weiss Center for Orthopaedic Trauma Research at Rhode Island Hospital. He has US and foreign patents covering photoactive materials, active delivery films and medical applications. He is the author of multiple peer reviewed publications and abstracts in collaboration with investigators at the Brown University Department of Molecular Pharmacology, Physiology, and Biotechnology, and the Division of Engineering, Rhode Island Hospital�s Orthopedic Research Laboratories and the VA Center for Restorative and Regenerative Medicine and authored a guide book on materials selection for designers. He has been awarded contracts by the Department of Veterans Affairs, Rhode Island Hospital and the US Department of Justice. He is an ASTM member for standards Committees F04, Medical and Surgical Materials and Devices and E58 on Forensic Engineering.
+ More
---
Qualifications:
PhD, Biology, Medical Science and Engineering, Brown University, Providence, Rhode Island, May 2008.
MSc, Materials Science and Engineering, Brown University, Providence, Rhode Island, May 1991.
Professional Engineer License (PE), Mechanical Engineering, Rhode Island, February 14, 1996.
ScB, Materials Science and Engineering, Brown University, Providence, Rhode Island, May 1988.

+ More
---
Experience:
SOCIETY AFFILIATIONS- ASTM Intl.; Orthopaedic Research Society (ORS); Society for Biomaterials; National Society of Professional Engineers (NSPE); American Society for Materials, International (ASM); International Metallographic Society (IMS); Heat Treating Society (HTS); Society of Carbide and Tool Engineering (SCTE); Electronic Device Failure Analysis Society (EDFAS); Society for Automotive Engineering International (SAE); Surfaces in Biomaterials Foundation; International Association for Property and Evidence (IAPE), The International Congress for Joint Reconstruction (ICJR), National Association of Corrosion Engineers (NACE, Int.)

CERTIFICATIONS-Hazardous Waste, Laboratory Safety, Blood Borne Pathogens (Brown University), Electrosurgery CE Module (Valleylab, Institute of Clinical Education), Human Participant Protections Education for Research Teams (National Institutes of Health), CITI Course in The Protection of Human Research Subjects

AWARDS & HONORS- 1) Best in Show, 1st, 2nd & 3rd Place Microscopy, ASM Intl., RI Chapter, 1994. 2) Sigma Xi Honor Society. 3) 2009 Winner RI Business Plan Contest. 4) RI House of Rep. Citation for developing a propriety technology to thwart infection relating to medical device use, 5-2009. 5) RI House of Rep. and Secretary of State, Certificate of Congratulations, (Res. 09-264) 6-2009. 6) 2010 RI Innovation Award in Health Care & Biotechnology Innovations. 7) RI Governor Chafee Citation for 2014 RI Bioscience Award 8-2014. 8) PBN Fastest Growing Businesses 2014

+ More
---
Categories:
Biomechanical Engineer , Biomedical Engineering , Biomechanics/Biodynamics , Injury Biomechanics , Laboratory Testing & Analysis , Material Failure , Medical Expert Witnesses , Medical Devices , Motor Vehicle Accidents , Orthopedic Implants , Orthosis , Pharmaceutical Product Liability , Biomechanics , Work Accidents , Accident Reconstruction & Investigation , Failure Analysis & Solutions , Mechanical Engineering , Motor Vehicle Accidents , Intellectual Property
---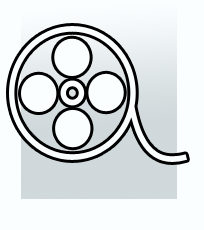 About Mate...